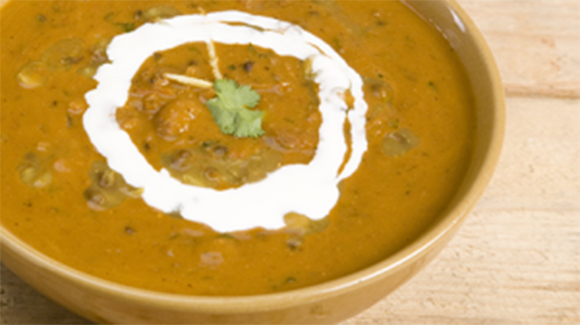 Dhaba Daal
Try Knorr's scrumptious Dhaba Daal recipe.
INGREDIENTS
Boiled white lentils (Mash ki Dal) 1 cup
Onion (diced) 1 medium
Ginger paste 1 tbsp
Garlic paste 1 tbsp
Tomatoes (diced) 2 medium
Garam Masala 1/2 teaspoon
Turmeric powder (Haldi) 1/4 teaspoon
Knorr Chicken soupstock 20 gm
Green chilies 2 to 3
Coriander leaves
Cooking oil 1/4 cup
METHOD
Heat cooking oil and fry onion to golden color.
Add garlic and ginger paste.
Add all spices along with boiled white lentils and Knorr chicken cube and cook for 5 minutes.
Once the oil comes to the top, the dish is ready.
Serve with green chili and coriander leaves garnishing.