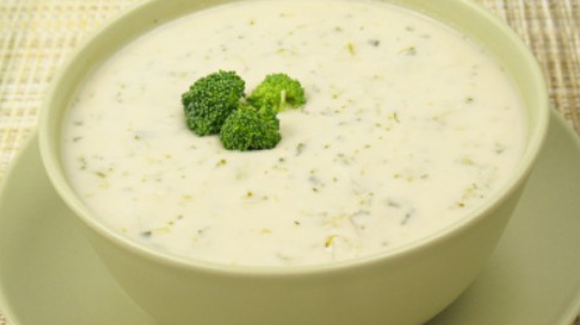 Cream of Broccoli Soup
Cream of chicken soup with a twist.
INGREDIENTS
Knorr cream of soup 1 liter
Broccoli 250 gm
Cream ¼ cup
Butter 1 tbsp
Salt n Pepper a pinch
Chopped onion 1 tbsp
Chopped garlic ½ tsp
METHOD
Prepare knorr cream of soup as direction, keep aside.
Heat butter saute onion and garlic along with broccoli.
Add water and let it boil.
Blend broccoli in the machine and strain it.
Add broccoli mixture and cream into the soup, adjust seasoning.
Serve hot.