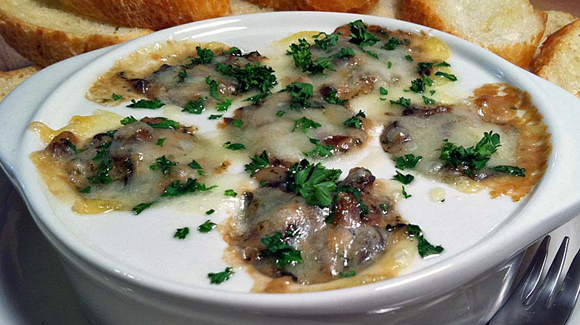 Cream of Escargots Soup
Here's a dish to try if you're feeling adventurous.
INGREDIENTS
Cream of soup base 1 liter
Salt n Pepper a pinch
Lime juice 2 tbsp
Chopped onion 2 tbsp
Parsley chopped 1 tsp
Butter 1 tbsp
Cream ¼ cup
Escargots 20 pieces
METHOD
Prepare cream of soup base as per direction and keep aside.
Heat butter and saute onion with escargots and season with salt n pepper.
Add escargots and cream in the soup.
Add lemon juice and adjust seasoning.
Garnish with chopped parsley and serve hot.